Here to help!
Here's a list of our most frequently asked questions.
If you can't find what you're looking for ping us an email and we'd be happy to help.
CBD +
CBD, or cannabidiol, is one of over 400 natural compounds found in the cannabis sativa plant also known as hemp. CBD is the second most abundant compound, making up over 40% of the plant's extract. We use an extraction method called supercritical CO2 extraction which is the 'gold standard' for cannabidiol extraction to ensure that the CBD cannabinoid is extracted in the cleanest way possible, preserving the broad spectrum of cannabidiols and allowing for the highest quality product.
Given the plethora of research around CBD, there are many discovered benefits. The most common reported being the compound's calming effects resulting in reduced anxiety, as well as helping regulate sleep patterns, increasing appetite, having anti-tumorous properties and more.
CB.Do has added even more benefits by combining CBD with other natural vitamins and minerals to give you even more bang for your buck.
CBD and other cannabinoids interact in the bodywith a system that is known as the Endocannabinoid system (ECS). The Endocannabinoid system is the largest known receptor system in the body. We actually produce our own endogenous cannabinoids called endocannabinoids, which are responsible for regulating everything from Fertility to Mood, Appetite to Memory. CBD can be thought of as a nutritional supplement which helps to bring homeostasis, or balance, to the body by feeding your ECS.
Put this question into Google and you'll get a hundred different answers, mostly saying it's all trial and error.
CB.Do offer precisely dosed, easy-to-swallow tablets stored in a neat tin for quick dosing on-the-go. We've taken away the confusion and calculated the optimum quantity of CBD based on an average person's bodyweight and body chemistry. Our standard dose provides 30mg CBD per day but our products also come in 60mg CBD per day doses.
The cannabis plant is made up of two main compounds: CBD and THC. CBD is the non-psychoactive portion of the plant. Many people say it actually eases anxiety and helps them fall asleep. But the euphoria - and sometimes, paranoia and even psychosis -brought on by THC are not experienced with CBD used alone. In fact, there's some evidence that CBD can help balance out the potentially negative effects of THC.
Yes! CBD is legal in the UK if it is manufactured on agricultural farms for supplement use and contains less than 0.2% THC. You can rest assured that all of our products have been tested and meet these requirements. Our products contain 0% THC unlike many other brands that still contain trace amounts of THC which may lead to potentially failing a drugs test and unwanted psychoactive side effects.
Although it is scientifically unclear what medical benefits CBD has on the body, it has seen a sharp rise to help promote everyday wellbeing in a variety of ways which means in recent years, CBD has become the focus of scientific research. Many people are turning away from pharmaceutical medications and looking for natural alternatives to maintain a healthy body and mind so the use of plants has become increasingly popular; CBD is being hailed as the all natural, green, healthy alternative to pharmaceuticals. It is one of the biggest trends in the health and wellbeing industry and is set to become even more popular.
The difference between broad spectrum and full spectrum CBD is the THC content. Full spectrum CBD contains all of the cannabinoid compounds naturally found in the plant including the psychoactive compound THC along with terpenes and essential oils whereas broad spectrum CBD has the THC compound completely removed after the initial extraction process whilst still containing all of the other cannabinoids, terpenes and essential oils so it has the same potential beneficial effects without the risk of the psychoactive compound THC. You can rest assured that all of our products are broad spectrum CBD therefore containing 0% THC.
When it comes to CBD, the most important thing you need to know is bioavailability. This is how much and how quickly the substance is actually absorbed into the body via the bloodstream and able to have an active effect. The more bioavailable something is the more of a potent effect it will have! Our bodies are made up of 75% water (polar) and CBD as an oil is non-polar which means the absorption of oil in the body is very limited because oil and water don't mix well at all. Do More Daily products are converted into water-soluble products which means they are developed for increased bioavailability and designed for the maximum absorption of CBD, absorbing almost 100% of the cannabinoids.
Worldwide laws regarding CBD are constantly changing so it's important to contact the customs or embassy of the place you are travelling to. Even within the same country the laws are regularly changing so it's always best to check. If you are unsure then it's best not to travel or fly with CBD products to be on the side of caution because some countries have strict controls and penalties regarding cannabis in any form.
Generally, there are no concerns, but as we are unable to give medical advice it's always best to consult your doctor or practitioner first, especially if pregnant, breast-feeding or taking medications.
CBD is classed as a food supplement which means no medical claims can be made by us or any other CBD proprietor. Any CBD company that makes such claims are breaking the law. What we can say is it is designed to help promote everyday wellbeing. We strongly recommend you do your own research on this topic.
Account +
You don't need a password just go through the checkout procedure and fill in your info. Simple!
No! Just simply add you products to cart and go through the simple check out process.
Delivery / Returns +
You have 7 days to contact us via email notifying us if there is any errors or problems with delivery (of the purchased items) after the delivery date. We will not be liable for any loss or damage if you fail to do this. Once we have shipped your order and you have received the items you have 30 days to return them. The items must be unopened with the seals intact. If you return an item that has been opened, we will not be able to accept it and we are unable to post the items back out to you.
Please contact us via email with your order number and reason for return before returning any goods. 
If orders are placed before 2pm then we will aim to dispatch them on the same day, Monday-Friday. Subject to the products being in stock at the time.
Goods are dispatched by 1st class Royal Mail so should be with you in 1-3 days. Please wait 7 days from your confirmation email before you contact us.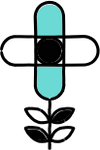 Vegan
Friendly
We use only the highest quality certified Vegan ingredients, that have been lab tested for purity and strength.

Fully certified
and legal
Certified 0.00% THC broad spectrum CBD water soluble powder with no impurities or residual solvents.

Premium
Grade CBD
C02 extracted organically grown premium hemp oil is used as the basis of our water soluble powder.

Maximum
Bioavailability
Using micro-encapsulated water soluble CBD powder proven to be more absorbable than CBD oil.